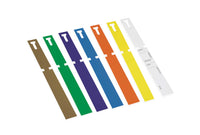 Our most popular tag
Heat Resistant & Detectable This tag is a favourite of the ready meal manufacturers and food service clients throughout Australia. and is a Coles and Woolworths approved layout
Shop
Not sure if our tags will work for you.
Order a roll of our sample tags. These have been printed to capture heaps of data. and you get the price refunded on your first order
Learn more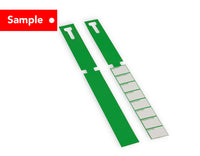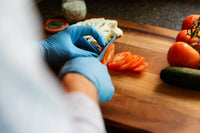 Our story
Our story began in 2009 in a small production kitchen in Brisbane, making meals for an airline. We realised the tools that were needed to provide end-to-end traceability were not only absent but also hard to come by in Australia. On that day we made it our purpose to assist the food industry by providing tools that may help solve problems.